Our Company

Otto Contracting Inc is a family-owned small business guided by a unique set of core values; loyalty, honesty, and integrity. As we are guided by our principals we continue to grow a little more every day, and by striving and staying centered to them, we are oriented towards success. Our friendly and professional staff have a long history in the industry. Throughout the years we have learned that to be successful we MUST be committed to our values and dedicated to our customers. We are devoted to meeting your specific needs and we are here to help you every step of the way, from concept to completion.

We are located in the heart of the post-frame industry in Yoder, Kansas. We are currently serving the state of Kansas . We are aggressively marketing in Kansas, while continually working to expand our service area .

Our Commitment

Our commitment is not just about a quality structure, deadlines, or contracts. It is about setting new standards in excellence and customer care. Our goal is to meet your specific needs and exceeding your expectations to provide you with a structure that will stand testament of a customer service experience that will change the industry.

No matter the project size or complexity we are committed to you, and we hope you put our commitment to the test by choosing us to build your Otto building and /or metal roof.

Our Products

Our products allow you to customize your building as much as you desire - size, layout, color and style. Whether you are in the market for a residential garage, horse barn, agricultural building, hay barn, storage building, commercial buildings or a workshop, the possibilities are truly endless! We will provide you with a high quality building that is guaranteed to add beauty and value to your lifestyle.

Our People

We are your statesmen, your neighbors, and your friends. We are small town Americans, just like you. We don't like being treated like a number; we have names and so do you. Like most Americans, we fight every day for everything we have and we understand this economy is hard. We want to be the best solution for you - saving you money without sacrificing safety or quality.


Owners
Paul and Kristina Otto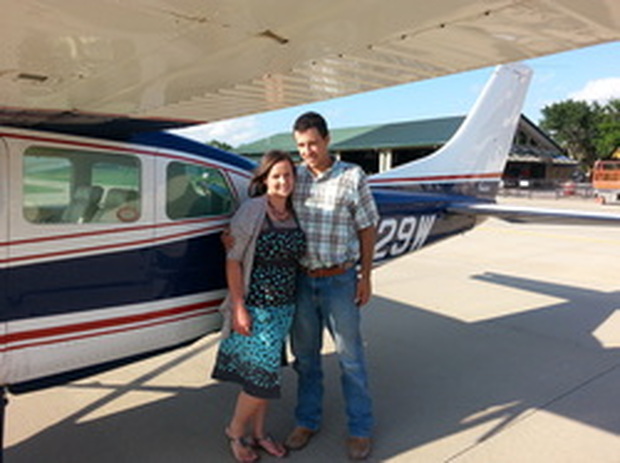 Here at Otto Contracting Inc, we value our customers very highly and strive to deliver the products they want with the communication they need to make an intelligent investment. Business means more to us than producing, marketing and selling a product. It means having satisfied customers. We believe that everything we do, whether it be our business, our recreation, or our home life, should be done for the glory of God. This is why we strive to do our absolute best in all aspects of our business.

The world uses people and loves money. The Christian uses money and loves people.